FIRESAFE JOINS ADCAS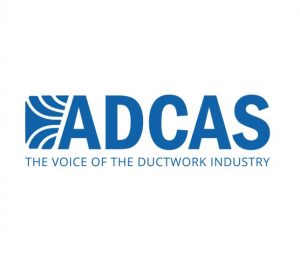 UK – FIRESAFE Fire Rated Ductwork Ltd. have added Membership of ADCAS (Association of Ductwork Contractors and Allied Services) to our extensive list of industry associations.
ADCAS is part of FETA, the Federation of Environmental Trade Associations Ltd.
Tagged 'The Voice of the Ductwork Industry', we fully support ADCAS' aims to promote better specification, design and installation of ductwork in association with other organisations such as B&ES, BSRIA and FETA.
FIRESAFE Sales & Marketing Manager, Mark Elliott commented "We are delighted to join ADCAS in their mission to drive higher standards. Education, dissemination of technical developments and influence over legislation brings benefits to the whole Building Services supply chain and, not least, the public who have the right to demand safe buildings in which to live and work".
Back to News