Hot Town, Summer in the City…FFRDL at 3rd ASFP seminar of 2018
City of London, UK – Ok, so 'Summer' may be pushing it but Firesafe Fire Rated Ductwork Limited (FFRDL) are pleased to once again support the ASFP (Association for Specialist Fire Protection) by presenting at their 3rd Passive Fire Protection seminar event this year, to be held in London.
After successful events in Perth and Sunderland, it's now the turn of the Capital. Darren Webster, FFRDL Technical Manager and Chair of the ASFP TG6 Ducts & Dampers Committee has been invited to present on the subject of Fire Resisting Ductwork. Given his roles in both capacities, he is well-positioned to give guidance on ductwork construction, applications plus the current and future state of fire test standards and legislation; including BS476:Part 24, EN1366 Parts 1&8 and CE Marking.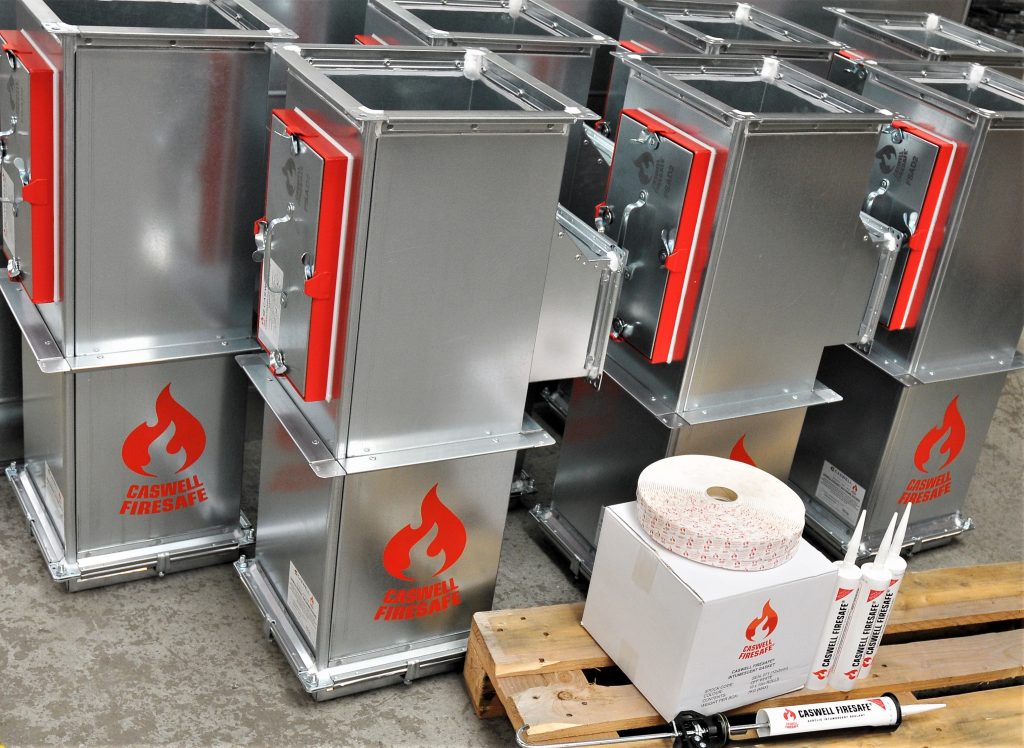 Caswell FRD (CFRD), as a licenced manufacturing partner of FFRDL, will also be there as an exhibitor. CFRD Business Development Manager, Phil Johnson, will be available at the venue (Aviva Insurance's City of London offices – opposite 'The Gherkin' ) to network with consultants, contractors, designers, insurers et al and advise on all things 'fire resisting ductwork'.

Our resourceful engineers have even created a specialised transit case to transport a sample of our CASWELL FIRESAFE® non-coated ductwork to ensure it arrives in pristine condition for this event. To be held on 4th September, it's a sell-out with over 350 delegates registered to attend…so it should get a good viewing.
Back to News