BESA BOOK 2021 TEASER
Haslingden, UK – The Building Engineering Services Association (BESA) will be unveiling their much anticipated BESA Book 2021 in mid-December but we wanted to give our followers a 'sneak peek' of our full page advert.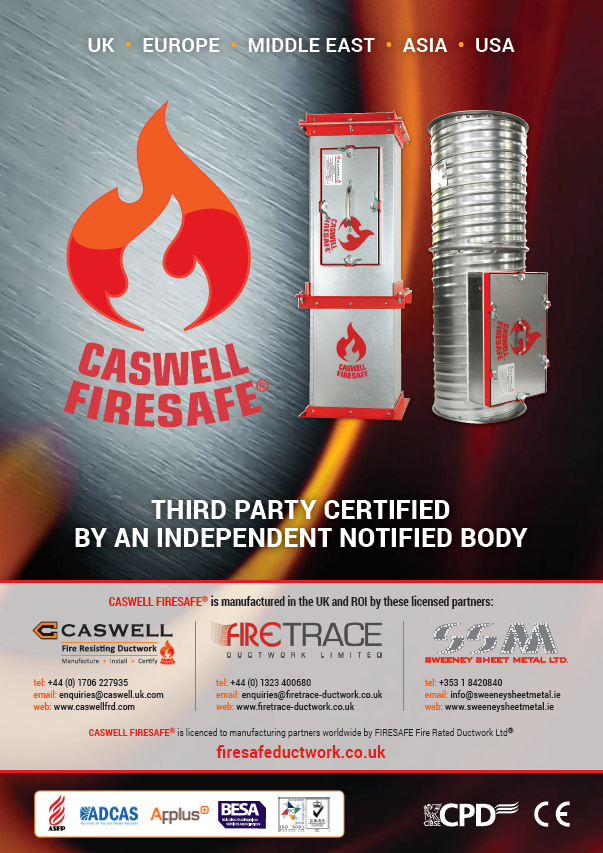 As you can see, the prominent focus is on our CASWELL FIRESAFE® brand and product, along with a strong message on Third Party Certification.

We also believe it is important to promote and fully support the fantastic efforts of Caswell FRD, Firetrace and Sweeney Sheet Metal…our Licensed Manufacturing Partners in the UK & Republic of Ireland.
Go here for details of all our Partners.
The advert will be placed next to a technical editorial entitled "Performing Seals" written by our team here at Firesafe…but, sorry, you'll just have to wait for that particular early Christmas present.
Back to News