CASWELL FIRESAFE® CONTINUES UPWARD SPIRAL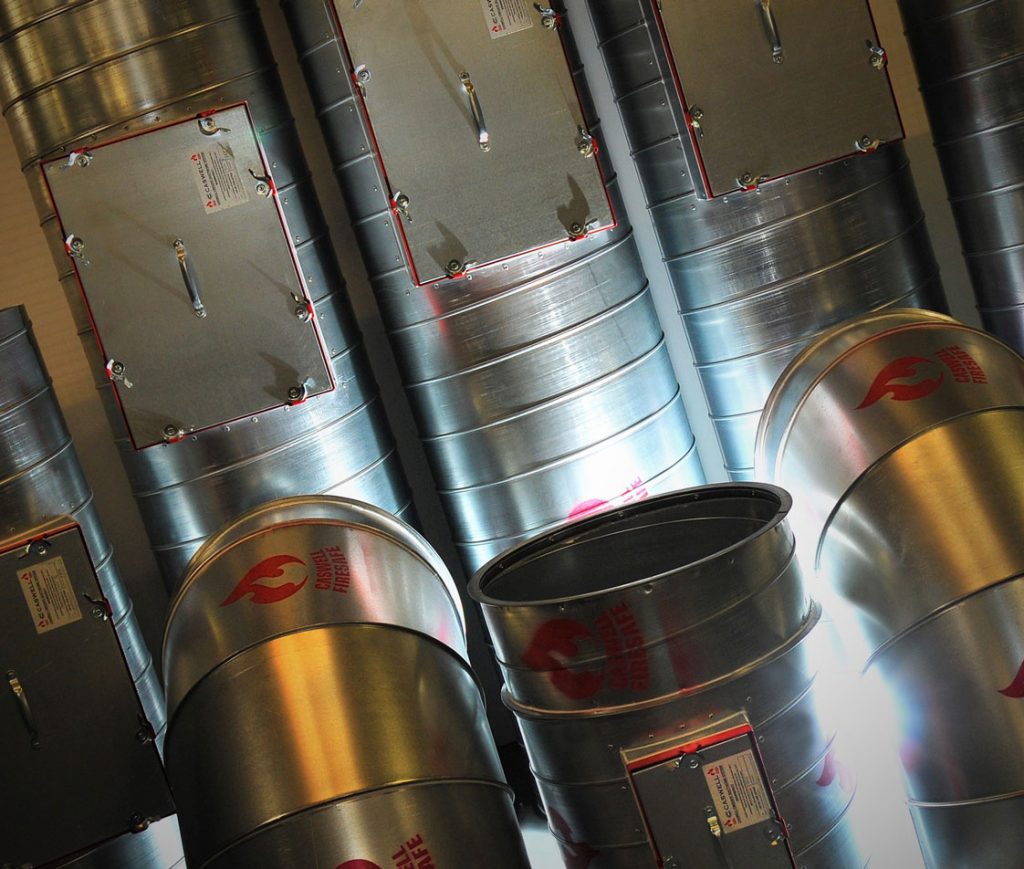 Haslingden, UK – A potential customer recently asked if we had any images of CASWELL FIRESAFE® Spiral ductwork fitted with saddled Access Doors. (Conversion saddles allow rectangular Access Doors to be fitted to spiral duct)
A quick check with Caswell FRD* production and guess what we found going through?
A whole system of 500mm diameter spiral-wound straights with saddled Access Doors and segmented bends…all 'branded up' and ready to be shipped to a project.
One in-house photoshoot later and you can see the results. More importantly, we have yet another satisfied customer.
*Caswell FRD is the specialist division of FFRDL Partner, Caswell Engineering Services Ltd.
They offer 3 service tiers based on CASWELL FIRESAFE® Fire Resisting Ductwork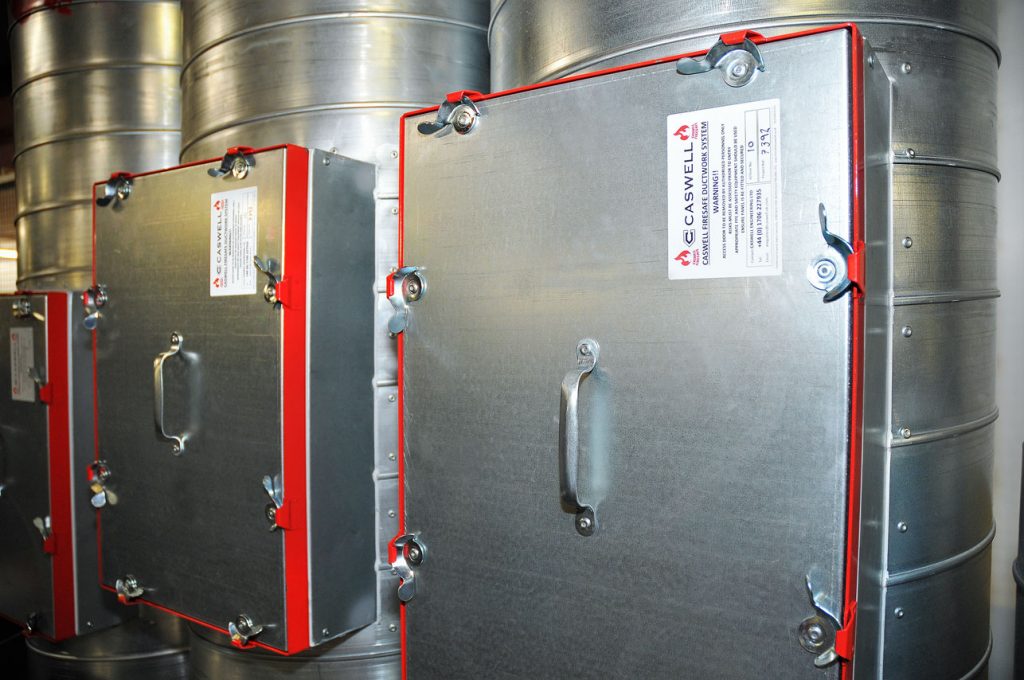 :
T1 Ductwork DIRECT
T2 Ductwork CONTRACT  
T3 Ductwork TURNKEY
For more, go to caswellfrd.com/services
All FFRDL Partners worldwide are able to offer comparable services based on CASWELL FIRESAFE® products.
Back to News