Protecting Picasso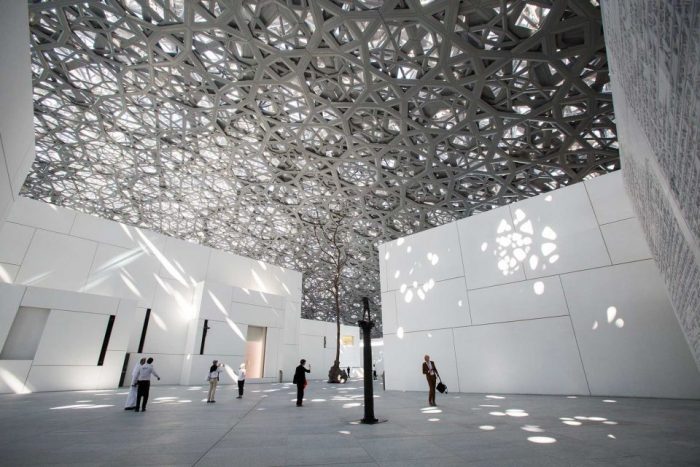 Louvre Abu Dhabi is surely the coolest museum ever built. And, with our help, it aims to stay that way.
FIRESAFE Fire Rated Ductwork Limited are proud to be associated with this (already) iconic building which opened in November last year. Its mesmerising design and unique, technologically advanced structure have drawn extensive praise from all quarters…from top Architects and Building Engineering Consultants to Media types and Art lovers.
The connection was created through one of our Licensed International Partners, UAE-based Seagull HVAC LLC, who manufactured and supplied CASWELL FIRESAFE® non-coated, fire resisting ductwork systems and ancillary fire rated, passive fire protection products.
As always, these are vital elements in any building to help protect both lives and property.
In this case however, there was an additional consideration which no doubt had a bearing on the choice of BS476:Part 24 certified, CASWELL FIRESAFE®; the protection of irreplaceable artworks.
Paintings by Magritte, Manet, Picasso, Van Gogh and Leonardo Da Vinci, no less, will be housed there. As will ancient artefacts such as a 3,000-year-old solid gold bracelet from Iran.
Quite a responsibility…but then that's nothing new to us.
Back to News