It's not Big*…but it is Clever
Haslingden, UK – A tidy selection batch of CASWELL FIRESAFE® Non-Coated Fire Resisting Ductwork ready to go.
Showcasing high-spec 300 x 300mm + branch system components in Z275 Galvanised Steel.
The laser-etched FSAD2 Access Doors are framed in 'Caswell Red' and can be specified as Insulated or Uninsulated in 5 sizes.
Branded intumescent Sealant and Gasket plus a project calculated ductwork support system (not shown) completes the package.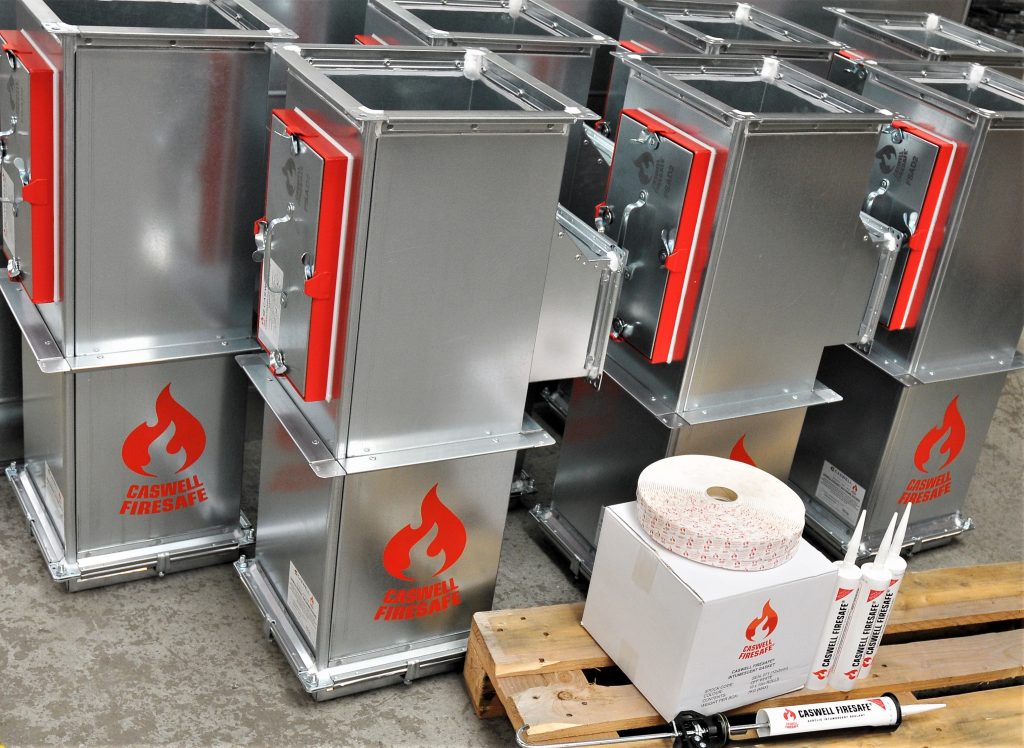 Featuring bold, new CASWELL FIRESAFE® branding ident throughout, the contractor, consultant and end-user client all have the ultimate assurance that they are getting the performance and quality they specified and demand.
* In case you were wondering, it can be big too.
In fact CASWELL FIRESAFE® Rectangular ducting can be up to 10x this size @ 3m x 3m and Circular duct up to 1250mm diameter.
Back to News