Technical seminar with 'Bomba' Fire & Rescue in KL
KL, Malaysia – Darren Webster, Technical Manager at FIRESAFE Fire Rated Ductwork Ltd took the long-haul flight to visit our new Licenced Partner, Prudential Engineering Sdn Bhd / Prudentaire® and some very special guests. As part of the support trip, a 'product sharing' session and technical training seminar was held at the offices of Jabatan Bomba dan Penyelamat Malaysia (JBPM), the Federal Fire & Rescue Department of Malaysia.
The training covered the principles, applications & regulations governing fire resisting ductwork and was presented to an audience including Asst. Fire Commissioners (PPjB), Senior Fire Superintendents (PgKB I) and key Prudential / Prudentaire® personnel.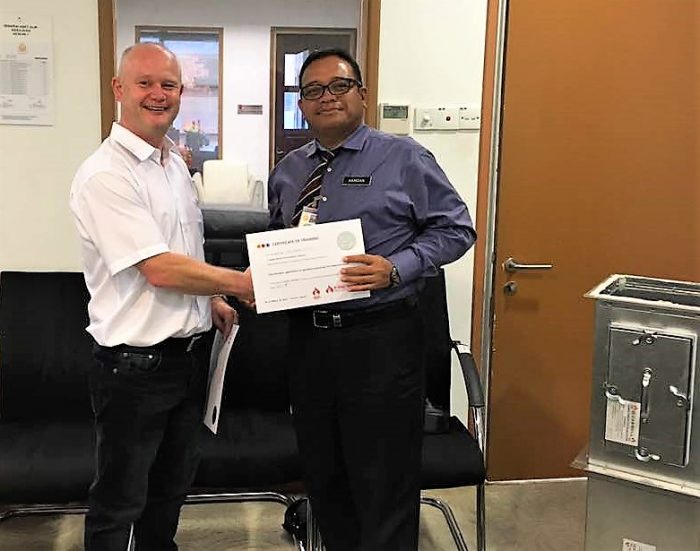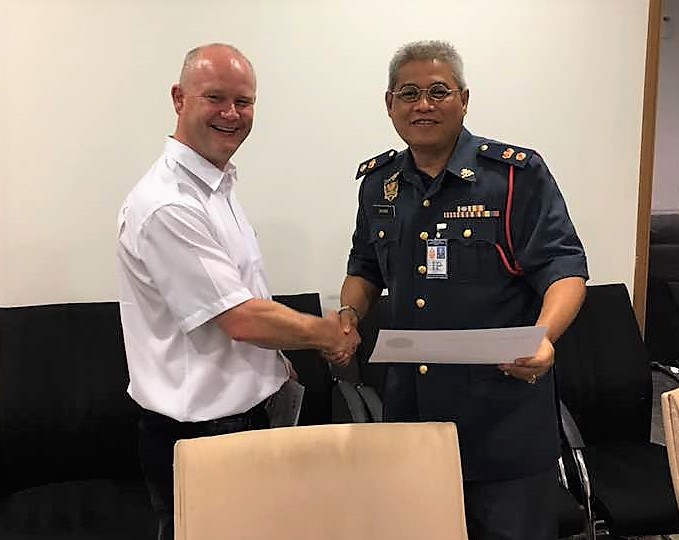 Darren presents training certificates to PPjB Hamdan Bin Ali (left) and PgKBI Encik Zahari Bin Kasa (right); just two of the high-profile attendees from the Service popularly known as 'Bomba'. https://www.facebook.com/BombaMalaysia.syed
Everyone was keen to discuss the benefits of CASWELL FIRESAFE® non-coated fire resisting ductwork and, especially, the importance of the protection afforded by its up to 4-hour structural stability, integrity and insulation performance. One of the Bomba team commented that this was as important to their fire-fighters entering a burning building as it was to the occupants trying to escape.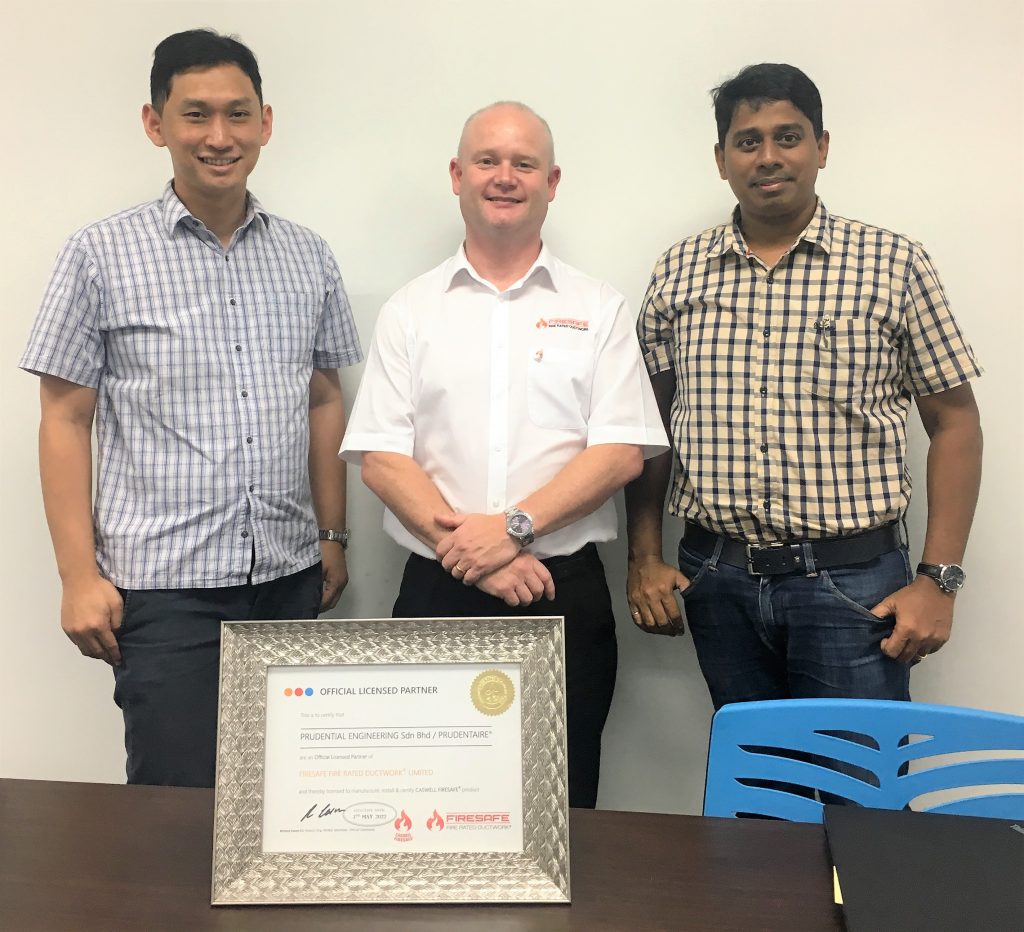 Sales & Marketing Manager, Mark Elliott commented "This was an important meeting with members of Malaysia's governmental JBPM Fire Prevention Unit; part of the Ministry of Urban Wellbeing, Housing and Local Government.
It shows the commitment by our International Partner to connect with key influencers and decision-makers in the region.
We were pleased to support them in organising this event."
Darren, shown here with Assistant General Manager, Eng Teck Won (left) and R&D Consultant, Veer Munirathinam, also took the opportunity to present Prudential / Prudentaire® with their framed Official Licenced Partner certificate to mark the multi-year agreement.
Go here to read more on our International Partners
* All links open in a new tab
Back to News