FFRDL meets Firetrace for Certificate presentation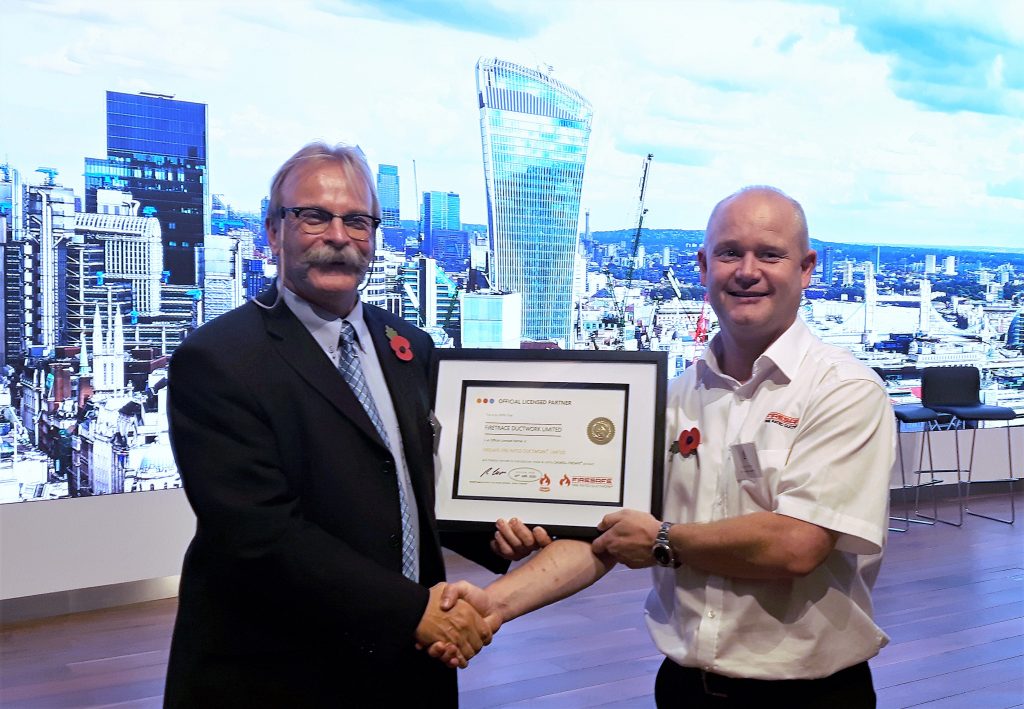 London, UK – Clive Lewis, Partner at Firetrace Ductwork Limited receives their framed Official Licensed Partner certificate (and not forgetting the prized CASWELL FIRESAFE pin badge) from Darren Webster.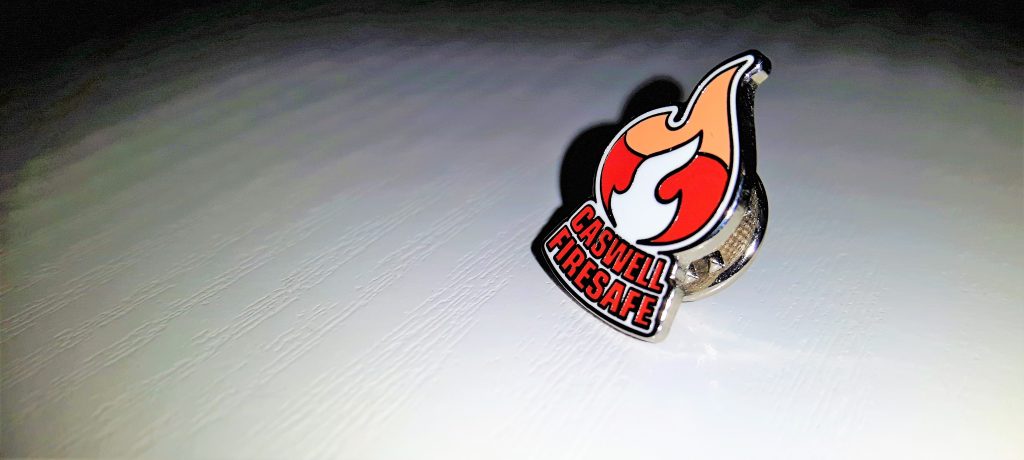 Firetrace's southern base means that their project work is primarily concentrated in London & the South of England but, although we are in contact on a day-to-day basis, Darren took the opportunity to meet up with Clive at the recent ASFP event to make the handover.
According to FIRESAFE Fire Rated Ductwork Ltd Sales & Marketing Manager, Mark Elliott, "Firetrace Ductwork are a highly valued Partner. We view them as integral to the current and future success of our CASWELL FIRESAFE® brand. The proactive and totally enthusiastic approach that Clive, his Business Partner Tony and the rest of their team bring to promoting our non-coated, fire resisting ductwork is both recognised and appreciated. This signed & company sealed certificate is just an outward sign to underline our close relationship. I'm sure it will be proudly displayed".
Back to News