THERE'S NO HIDING PLACE WITH CASWELL FIRESAFE® DUCT ACCESS DOORS
Haslingden, UK –  In case you hadn't noticed, we're proud of our CASWELL FIRESAFE® fire rated ductwork systems; and Access Doors are (literally) an integral component in their success.
We create these branded components – right here in Lancashire – for installation into CASWELL FIRESAFE® ductwork systems manufactured by our Licensed Partners in the UK and overseas. There's literally no hiding place for grease and other potentially flammable deposits when these are installed as per TR/19 best practice guidance.
They are available in 5 sizes and are suitable for both our BS476 : Part 24 and EN1366 : Part 1 & 8 systems. We thought you'd like to see a raft of WIP product going through the Works right now.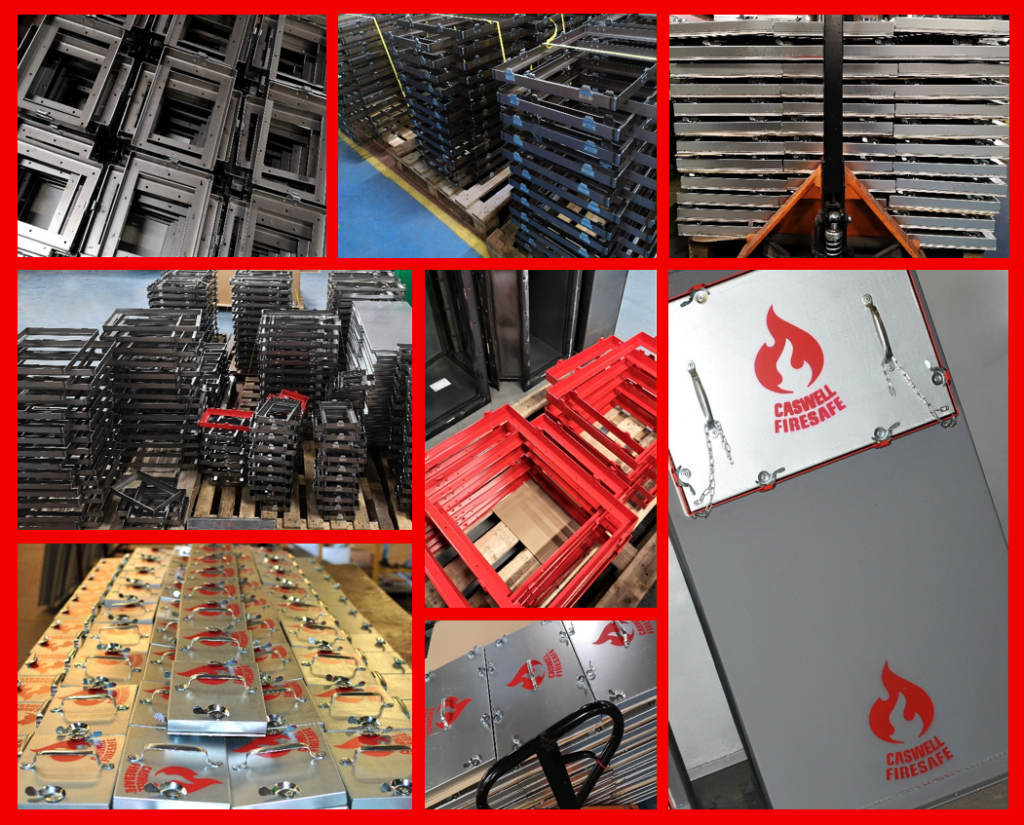 Back to News