BESA BOOK 2021 PUBLISHED…GET THE LINK
Haslingden , UK – The Building Engineering Services Association's (BESA) Book 2021 has now been published. You can view the online version here
As you read through, be sure not to miss…
Pages 107-111 – Our Technical Editorial entitled 'Performing Seals'.
Insight and expert opinion on the critical role played by support systems in multi-compartment Fire Resisting Ductwork installations. All too often overlooked and / or misunderstood by many, it's a topic which no Building Services professional can afford to ignore.
Page 118 – Our full page advert focused on the CASWELL FIRESAFE® brand.
It highlights our unswerving commitment to Third Party Certification and fantastic Licensed Manufacturing Partners close to home – Caswell FRD, Firetrace Ductwork and Sweeney Sheet Metal.
We wanted you to know who is helping us to achieve the incredible success of this world-leading product in the UK & ROI.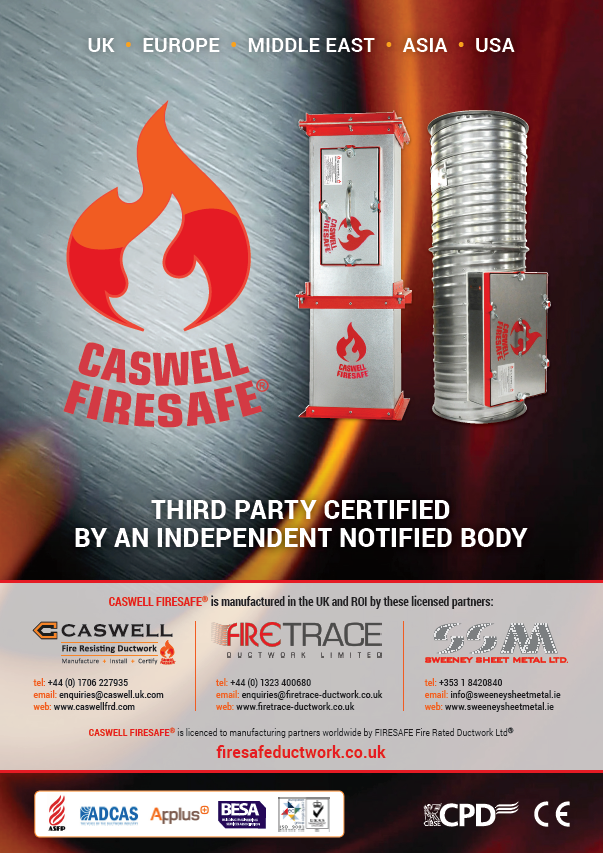 Many other industry articles also (rightly) focus on the hoped-for outcomes of the 'Hackitt Review'.
Read our October news on this here
Back to News