CASWELL FIRESAFE® KE INSTALL AT NANDO'S
Haslingden, UK – In our CIBSE Approved CPD seminar, some of the most commonly asked questions from attendees relate to insulation, supports and Access Door provision.
Well, this shot of CASWELL FIRESAFE® Kitchen Extract FRD has it all going on.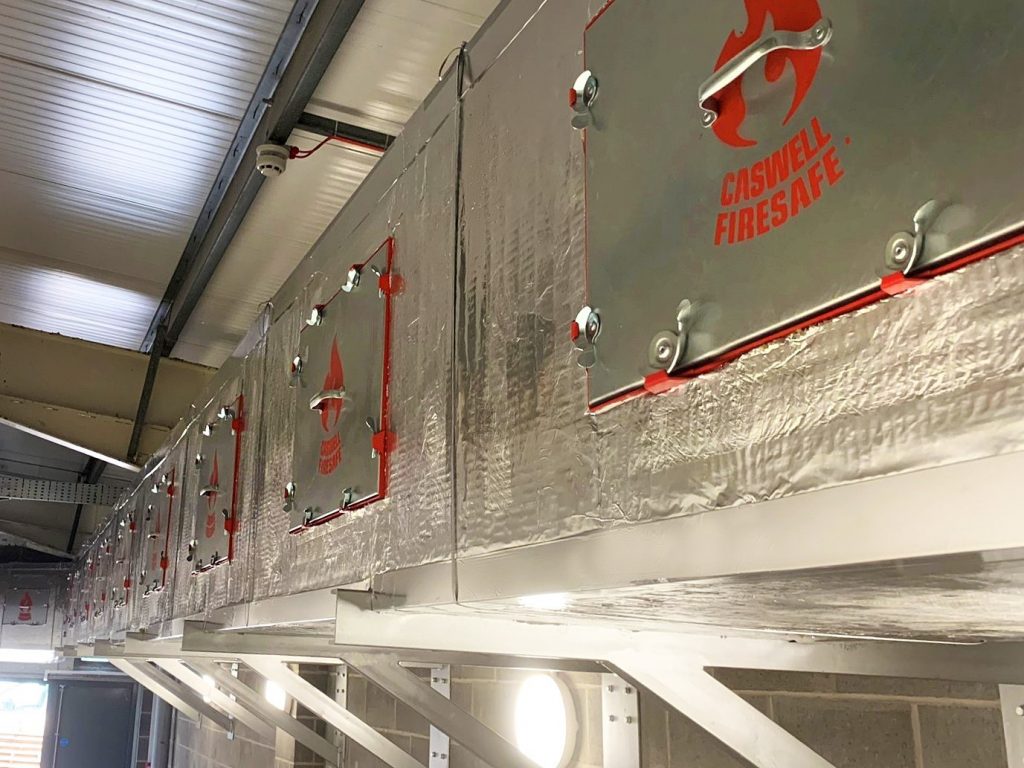 Manufactured and installed at a Nando's Restaurant by our Partner, Caswell Engineering / Caswell FRD, it features correctly sized and spaced Access Doors to facilitate arm-length cleaning; forming an integral part of the tested and certified system.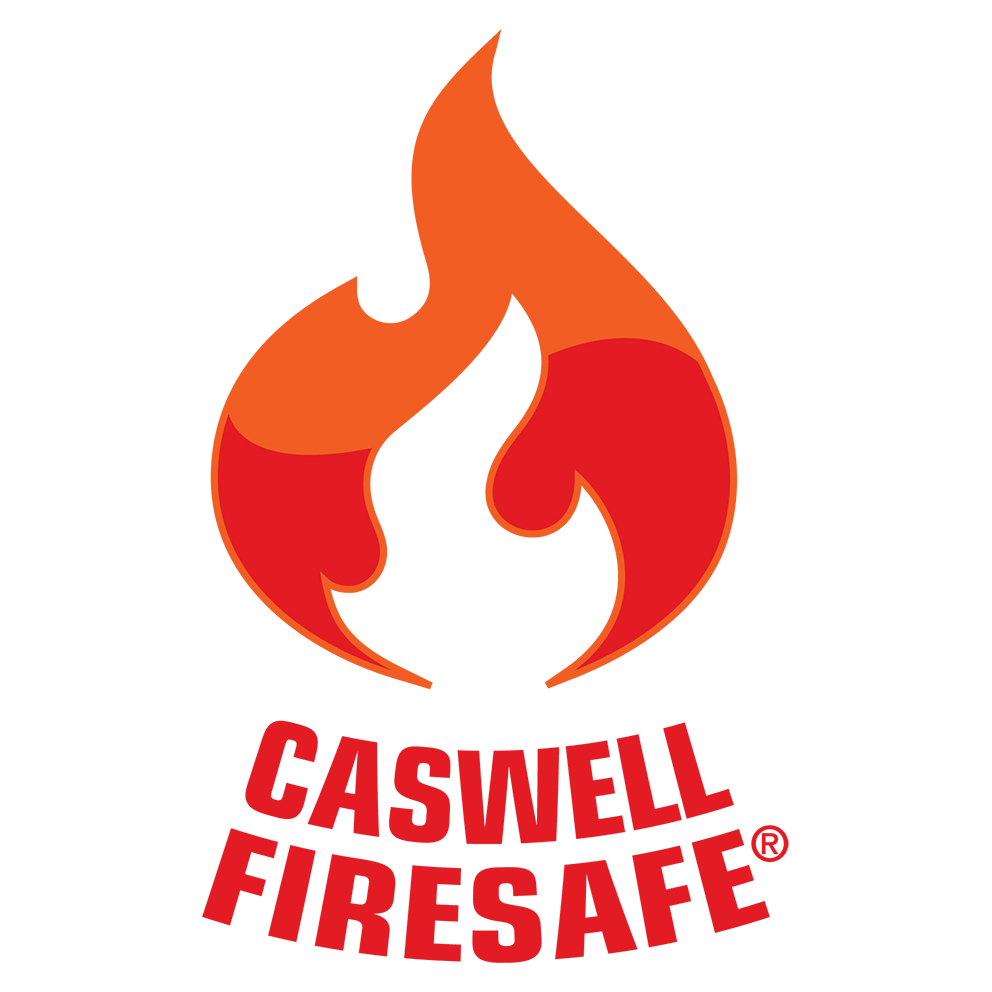 Our prominent CASWELL FIRESAFE® brand is clear for all to see (well it would be hard to miss) and serves to reassure our clients and aid instant traceability.
(Eagle-eyed viewers will note that this shot was taken prior to final inspection and the application of additional labelling).
Read more and book an online CPD for your own organisation via this link https://www.firesafeductwork.co.uk/book-a-cpd/
For an accurate project quotation for BS476-24 or EN1366 1&8 tested Fire Resisting Ductwork, use this link https://www.caswellfrd.com/product/project-quote/
to access Caswell FRD's Project Quote Checklist form.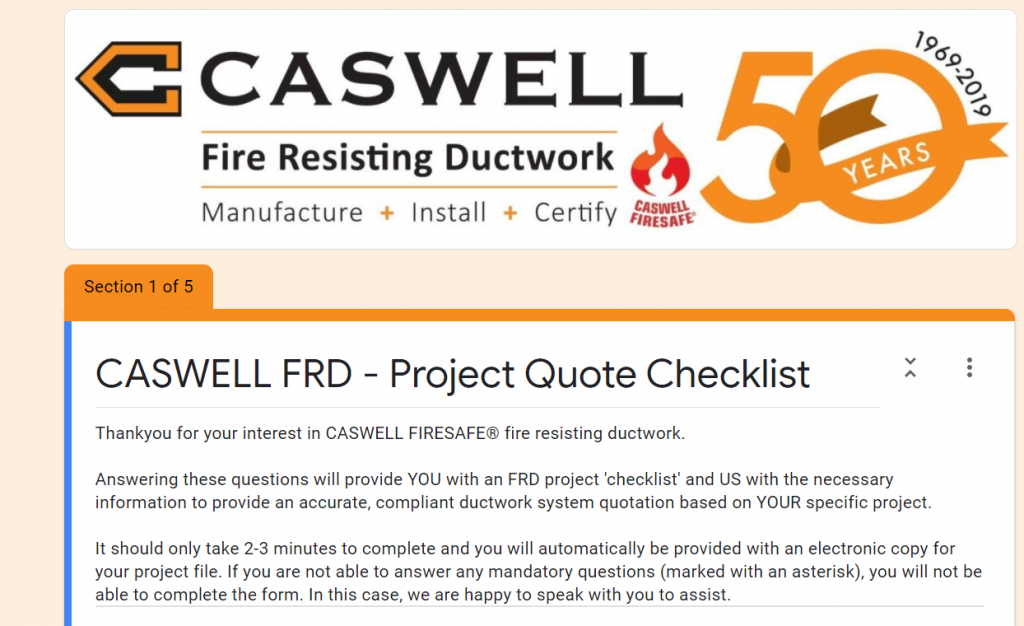 Back to News