DW AT FIREX INTERNATIONAL 2022
ExCeL, London is the venue for the FIREX INTERNATIONAL show, which runs May 17-19.
Firesafe's Darren Webster is a Guest Speaker and will be presenting on Day 1 as part of a programme delivered by Fire Protection industry experts. The much-heralded 'Golden Thread' will be a common theme throughout.
See the official Gov.uk site here for more on the Building Regulations Advisory Committee (BRAC) Report, Dame Judith Hackitt and The Building Safety Bill.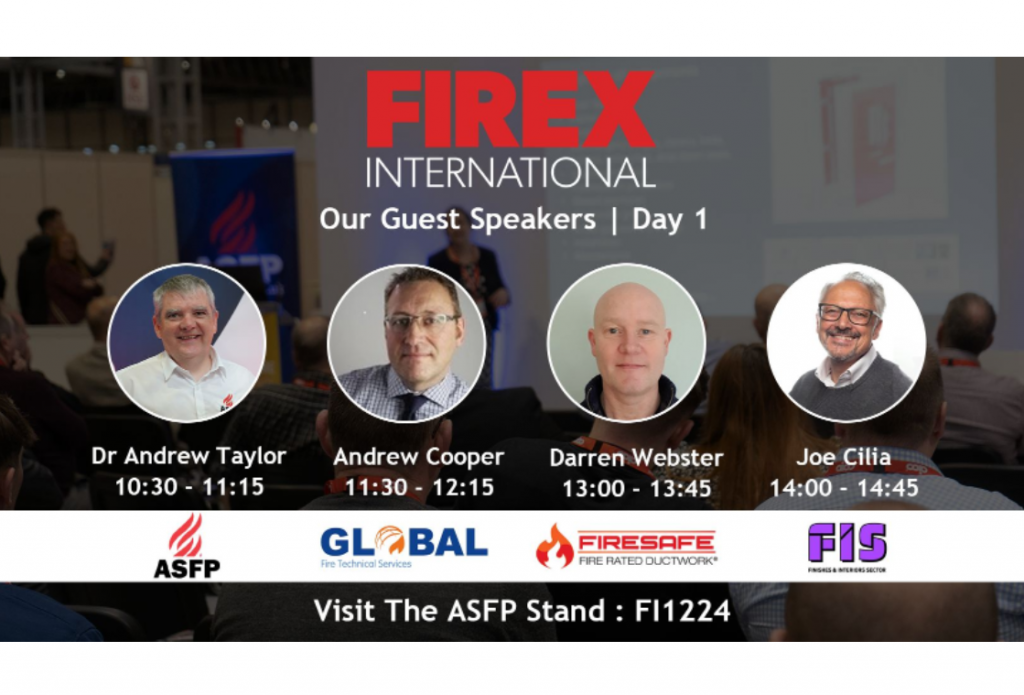 We are proud to be able to support the ASFP and wider industry in promoting safer buildings, improving the awareness and understanding of fire protection in the construction process and last, but definitely not least, championing the undisputable case for third-party certification.
Back to News