FIRESAFE ANNOUNCE AVS AS NEW UK PARTNER
Haslingden, UK – Firesafe Fire Rated Ductwork® Limited is proud to announce that Advanced Ventilation Solutions Ltd (AVS) has become its latest Licensed Manufacturing Partner.

AVS will manufacture, install and certify CASWELL FIRESAFE® fire resisting ductwork systems through their manufacturing facilities in Northern Ireland and Scotland; further enhancing the geographical coverage offered by other Firesafe licensed Partners.
Director Jonathan Grimshaw, commenting on behalf of AVS and RGM, said "AVS and the wider RGM Group are pleased to be a Partner of Firesafe Fire Rated Ductwork Limited. This allows us to promote the specification of – and our range of services associated with – CASWELL FIRESAFE® systems and so expand the offering to our growing customer base."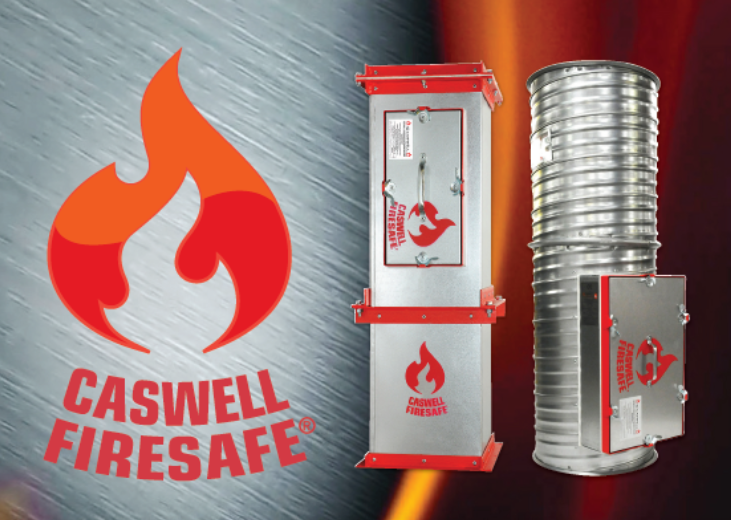 Mark Harrison, Commercial Director at Firesafe added
"The process of reviewing and agreeing new Partnerships is not undertaken lightly. The manufacturing and installation capabilities of potential candidates, along with their certification and industry credentials, are rigorously scrutinized.
To enter into a true Partnership we know that AVS will have undertaken their own due diligence and we are delighted that they have chosen to work with us. There is no doubt their strengths in the Smoke and Heat Exhaust industry are a great fit with the benefits of specifying and installing CASWELL FIRESAFE® systems.
Introducing AVS
AVS was formed in August 2018 as a specialist Smoke and Heat Exhaust Ventilation contractor. It is a part of the larger RGM Group of companies and based in Co. Antrim, Northern Ireland.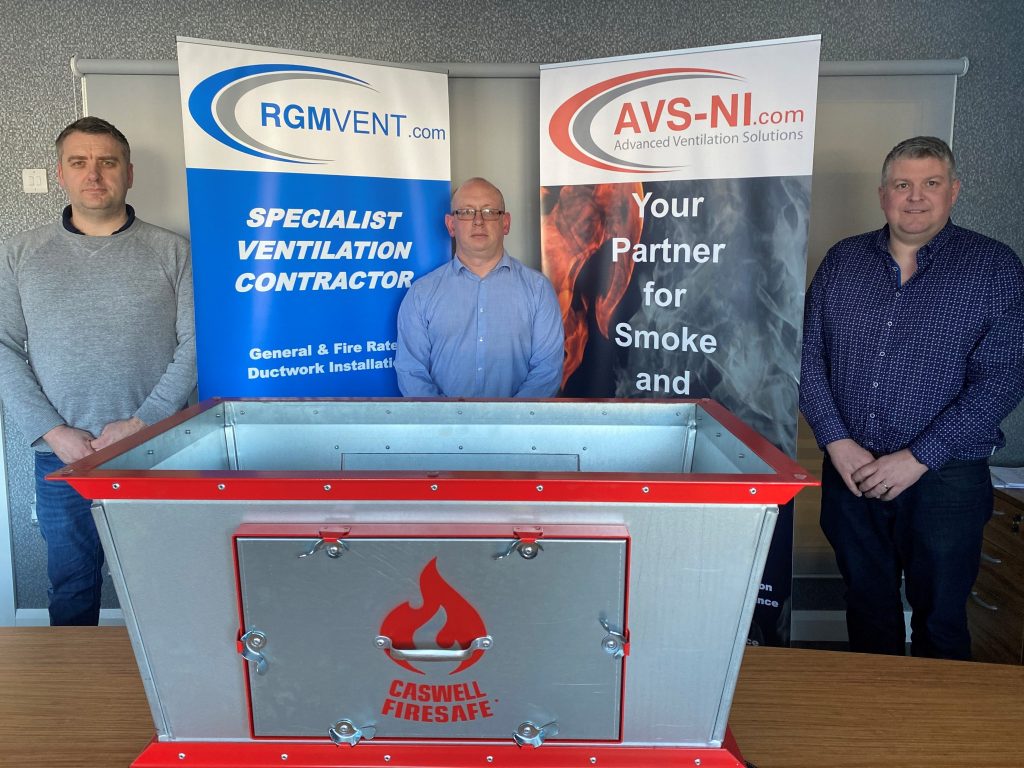 In 2020, AVS procured the main ductwork supply chain partner of the RGM Group. This allowed the group to be fully in control of its own manufacturing and supply chain in regard to DW144 ductwork and so ensure manufacture to the highest of quality and standards.
AVS offers a full Design & Build solution around the Smoke and Heat Exhaust Ventilation sector. It works with performance-based designs – as well as the more traditional prescriptive routes – by designing and installing systems to meet the challenging fire and smoke control requirements set out in the regional and national Building Control Standards. This is performed to all relevant and up-to-date National and Harmonised European Standards. AVS is also an IFCC SDI19 independently-certified Smoke Ventilation Contractor.
The Directors of the company share around 100 years' experience in the ventilation industry and take immense pride in the quality and attention to detail provided by both backroom staff and the installation teams on site. As a group they operate throughout the UK and mainland Europe.
The addition of AVS to our Partner network will ensure that these systems are specified and installed on many more prestigious developments in the coming years.
You can find full contact details for AVS at https://www.firesafeductwork.co.uk/international-partners and also access AVS and RGM Vent on LinkedIn via the links below.
Back to News