FIRESAFE 'Highly Commended' in International Trade Awards
Clayton-Le-Moors, UK – Firesafe Fire Rated Ductwork Limited entered the International Trade Club (ITC) Awards for the first time in 2018. The competition is run by the East Lancashire Chamber of Commerce and companies in the region are invited to tell their success story – supported by hard financials and statistics for 2018 – and outline their company ethos, aims and aspirations for the future.
There were 3 International Trade Award categories – Newcomer, Importer and Exporter.
Given our business model, the only fit was 'Outstanding Exporter Achievement'.
We were pipped into 2nd place but pleased to receive the 'Highly Commended' accolade at the ITC Awards luncheon held at the Mercure Dunkenhalgh Hotel, Clayton-Le-Moors, Lancashire. (More here). A creditable result for our first attempt.
Click the icon to view a video of the ITC event.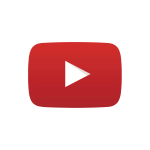 (2:24 for our award presentation)
Here's the official ITC Press Release:
'ITC Awards 2018 – Outstanding Exporter Achievement'
"In this category was Firesafe Fire Rated Ductwork Ltd.
It is a family-owned business protecting life and property at major airports, malls, hotels, exhibition centres, restaurants and other commercial properties around the World.
This year the company has secured new licensed manufacturing Partners for Malaysia, Singapore, the Philippines and the USA.
Chairman, Richard Coxen said, "Firesafe have designed a fire-resisting ductwork product which is internationally accredited. We have developed a successful business with international Partners who manufacture our CASWELL FIRESAFE® branded product, in their region, under licence. We're really excited about our future."
Back to News