FIRESAFE PARTNER MAKES A QUALITY APPOINTMENT
Haslingden, UK – Caswell FRD, a specialist division of our Licensed Partner C.Caswell Engineering Service Limited, has appointed Cliff Anders as a full-time Quality Inspector for CASWELL FIRESAFE® Fire Resisting Ductwork installations.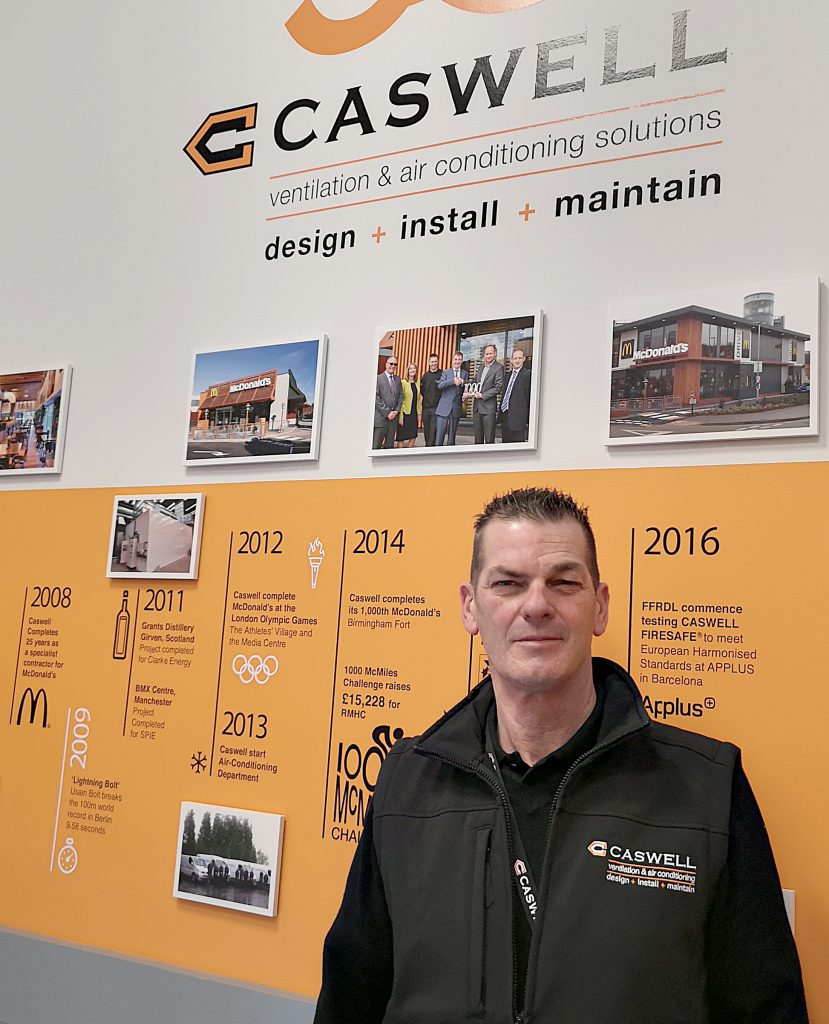 Cliff was recruited due to the rapid sales growth of CASWELL FIRESAFE® systems over the last 12 months. His remit is to ensure installations are fully compliant, allowing the issue of a Certificate of Compliance on completion and so providing our clients with peace of mind.
CASWELL FIRESAFE® is our world-leading Fire Resisting Ductwork brand and Cliff's extensive experience in ductwork installations over 24 years will be a major asset. It will benefit both Caswell FRD clients and installation teams, who will be trained on this critical aspect of passive fire protection.
Commenting on what attracted him to apply for the position, Cliff said "I've seen too many poor installs in my time. I wanted to make a difference in the industry and saw this role with Caswell FRD as a great opportunity to improve standards".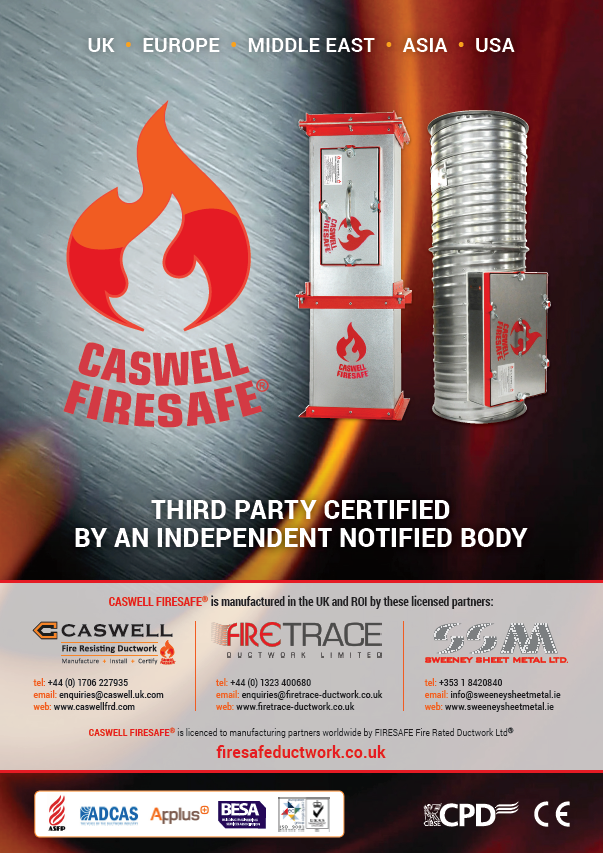 In conjunction with the 3rd party FIRAS certification scheme, Cliff will drive continuous improvement, working closely with the Caswell FRD Projects Team and Technical Manager to overcome the challenges installations often present.

Responsible for inductions, inspections and the maintenance of quality records, this role is of upmost importance in the ultimate goal of delivering compliant systems.
Back to News