FIRESAFE receives Queen's Award for Enterprise
Haslingden, UK – Firesafe Fire Rated Ductwork Limited has been granted a Queen's Award for Enterprise in International Trade 2019.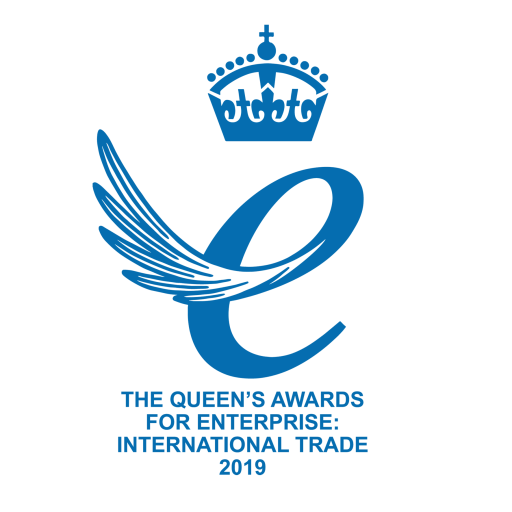 Wow…just wow. We are absolutely delighted to announce this fantastic news.
The Queen's Award was formally announced in 'The Gazette' Official Public Record on 23rd April. We are honoured to receive such auspicious recognition of many years of dedicated work, investment and entrepreneurial spirit; not only for our staff but also for our valued Licensed Manufacturing Partners around the World.
So, it's a massive thankyou to them, as this would not have been possible without their belief in, and commitment to, our CASWELL FIRESAFE® product and brand.
Here is the official press release approved by the Queen's Award office ; part of the Department for Business, Energy and Industrial Strategy:
'Firesafe Fire Rated Ductwork Limited (FFRDL) is a Lancashire based family company. Founded in 2006 as a separate company within the Caswell group, FFRDL is a specialist in the field of Passive Fire Protection. The company identified exporting and IP licensing of its CASWELL FIRESAFE® non-coated fire resisting ductwork systems as its best opportunity for growth. It overcame many challenges including early market acceptance and varying national and global certification requirements.
Focused investment and perseverance in building its overseas Partner network saw sales grow by more than 500% and profitability increase significantly.
Firesafe Fire Rated Ductwork Limited wins the Queen's Award for International Trade for Outstanding Continuous Growth in overseas sales over the last six years.'
We look forward to attending a Winners' reception at Buckingham Palace in June and also welcoming the Queen's representative – The Lord Shuttleworth KG KCVO, Lord Lieutenant of Lancashire – at our Head Office manufacturing facility in Haslingden for the official presentation of this award.
Read the extended article on the reasons for our success via the PDF in our downloads section
Back to News