YOU'LL GET A GREAT RECEPTION HERE
Haslingden,UK – Our group offices' reception has undergone something of a transformation in recent weeks.
With a Queen's Award for Enterprise emblem and official Royal scroll proudly displayed, colour co-ordinated scheme to reflect our 3 group companies – Caswell, Firesafe and Konvekta – and a CASWELL FIRESAFE® ductwork table, it is nearing completion.
All that needs to be added is a rather special timeline to mark Caswell's 50th year in business (1969-2019).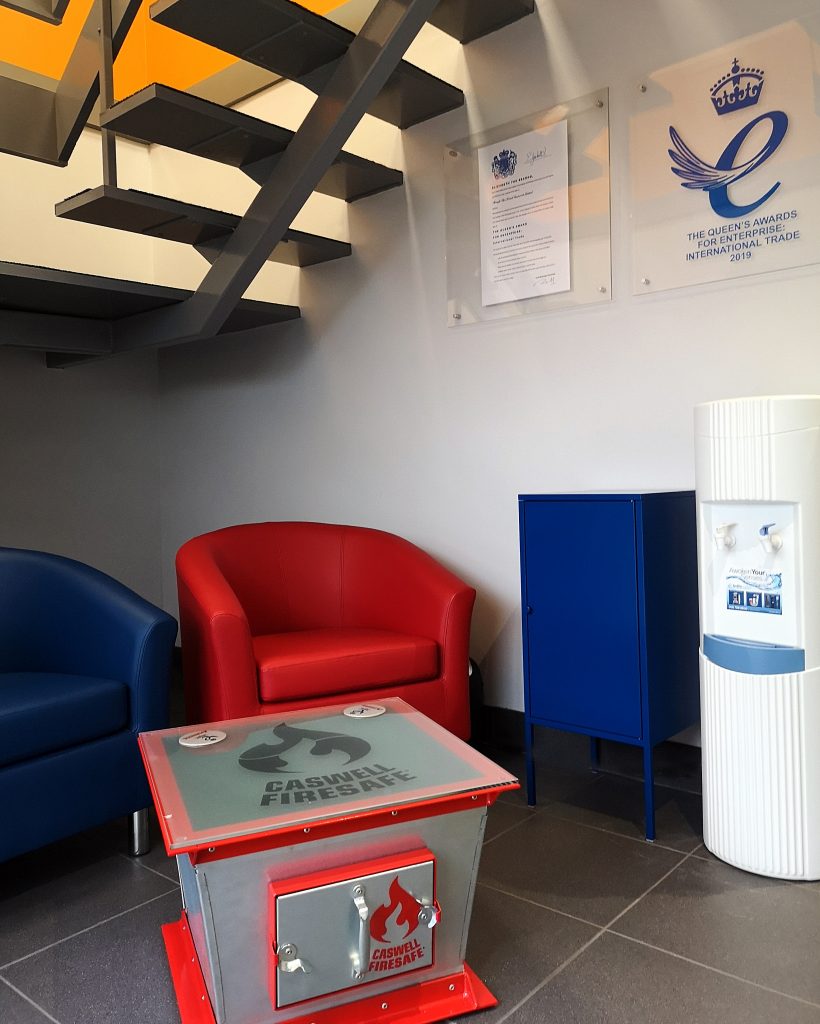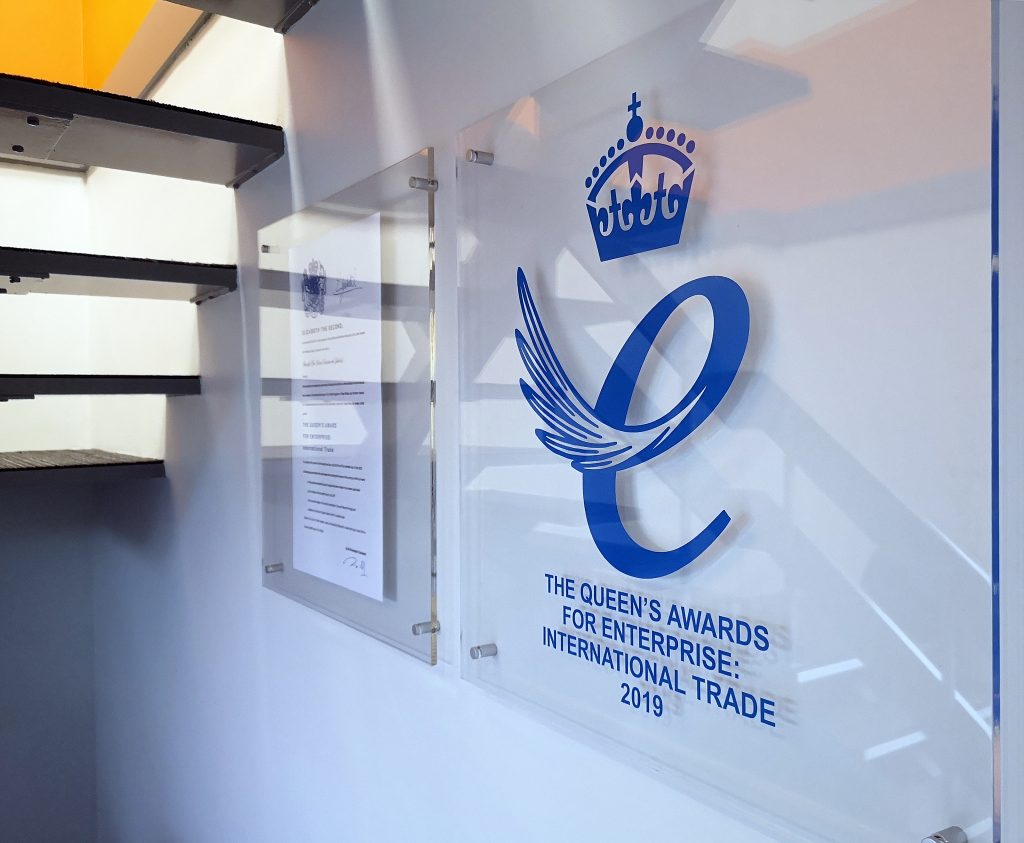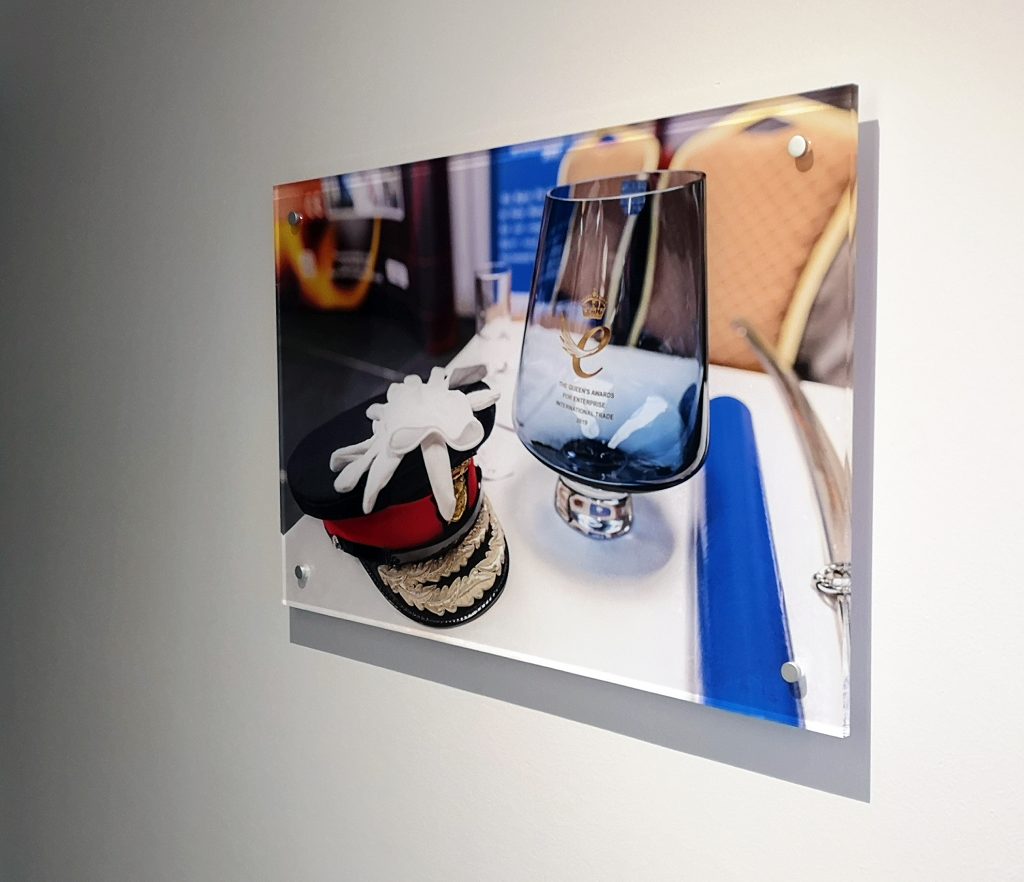 Back to News